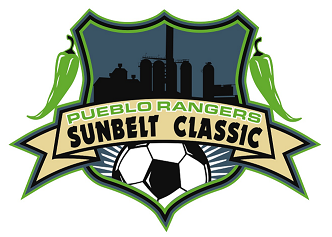 The Rangers Indoor 5v5 league started Sunday January 6th. CLICK LOGO FOR SCHEDULES AND STANDINGS. For Questions contact J.D. Carter 719.671.5672 or coach.jd@hotmail.com
Recreational and Middle School registration opens January 1st. Please click the link on the right side of this page under
"OPEN REGISTRATIONS" to register.
Recreational League is open to kids 3 to 12 years old and Middle School League is open to all Southern Colorado Middle Schools. Home school students may choose the Middle School that they wish to play with.
Both Leagues will start Saturday March 30th. All games will be played on Saturdays at the Langoni Sports Complex on 24th st.
We are looking forward to a great spring season. Join us!
For more information please see the links under the "INFO > PROGRAMS links at the top of the page.
Did you know that the Rangers has our own YouTube Channel?
We are looking for great game footage or skills videos to add to our site. If you have any, please email to office@pueblorangers.net , enter the Subject "YouTube" and we will do our best to add your video the to our channel.
Lucas Johnston Memorial Scholarship
The Pueblo Rangers have set up a scholarship fund in the name of Lucas Johnston to help players who are in need of help to participate with the Pueblo Rangers.
Donations are tax deductible.
Contact Us
635 W. Corona Ave. Suite 113, Pueblo, CO. 81004 Ph:719.542.2408 Fax:719.253.0506 Office Hrs. Wednesday thru Sunday 8:00 AM to Noon, or by Appointment
email:
office@pueblorangers.net